The votes have been tallied, and the winner of the first-ever Cul de Sac Christmas Sweater Contest is...
Doggy Sweaters!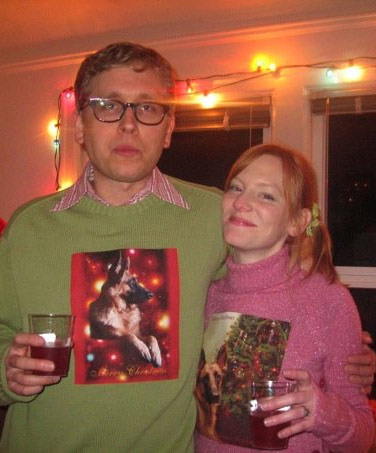 Richard and Hayden of Seattle, Washington will receive a Cul de Sac book signed by Richard Thompson and The Complete Calvin and Hobbes! Way to go, guys!
And congrats to all of our finalists, who will each receive a signed Cul de Sac book for their efforts.
Thanks to everyone who participated, and Happy Holidays from Richard Thompson and GoComics!