More San Diego Comic-Con photos, as we had several creators in the GoComics booth for signing sessions last week.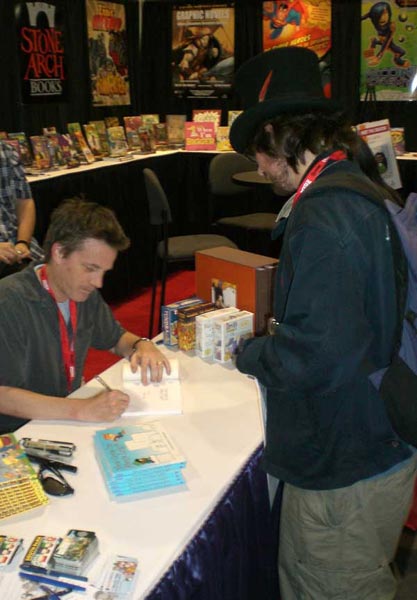 Bill Amend signs a FoxTrot collection for an eager fan in a top hat.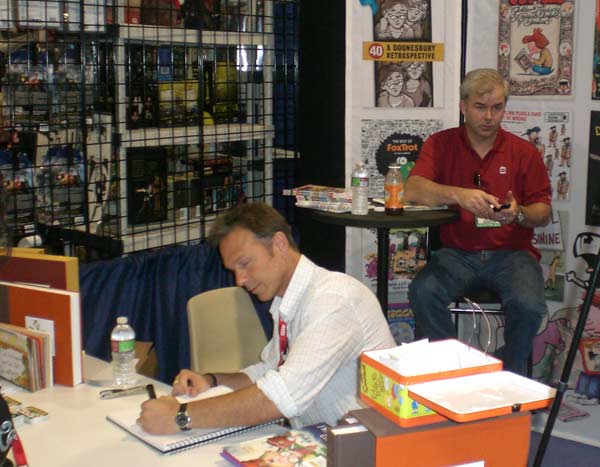 As Glenn McCoy works on a sketch, John Glynn of Universal Uclick spots a Never-nude. He finds the sight vaguely unsettling, but cannot look away.