Lennie Peterson's The Big Picture is back in the form of re-runs on GoComics, starting today!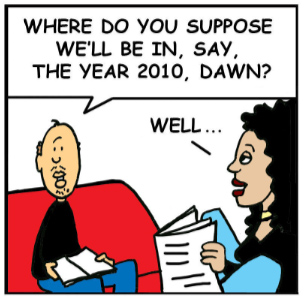 But (SPOILER ALERT!) they won't all be re-runs. Lennie will pop in from time to time with a new strip (like today's) as well! Check out tomorrow's installment for more details.
Welcome back, Lennie!